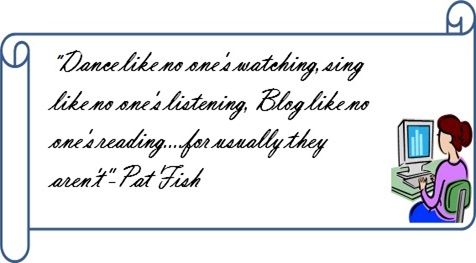 A restaurant review, third one for Rehoboth Beach's Big Fish Grill. This time they wouldn't let us sit where we wanted. Why?
Pic of the Day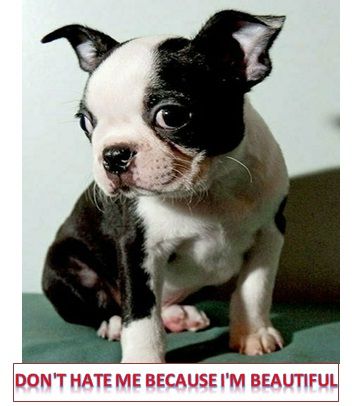 Big Fish Grill-Still Serving Seafood to the Masses In Rehoboth
Web Site for this Restaurant
Goodness this is my third review of this restaurant,
one as far back as 2005
and in
the one in 2009
I vowed to never go to this eatery again.
So here it is 2011 and I am writing about this fabulous seafood restaurant in Rehoboth Beach Delaware that must be doing something right in that there is always a line of patrons waiting at the door.
On this night after Valentine's day there was no such line and it is, of course, the mid of winter down Rehoboth shores way.
Which lineless situation caused a bit of grief the night husband and I went to the The Big Fish Grill in that there was not only no line, there were plenty of seats. Instead of offering us, Valentine lovebirds that we were with the good sense to arrive plenty early, a nice private, cozy booth, an empty booth was completely bypassed and husband and I were escorted to a table. Understand here that even a table would have been okay except it was a table that was not sitting by itself, but was part of a "banquet" table kind of set up, with tables side by side, chairs to the front with a banquette seat shared by a bunch of folks, likely strangers, on the other side. There was no one sitting at the table to the side of where the hostess took us but it was empty and during our meal a pair of strangers could arrive, making our meal uncomfortable at best for the proximity to those who could hear our conversation and survey our meals.
Like I said, the place was full of empty booths. Now many of these booths were huge affairs, capable of seating six, possibly more people. When I requested that we not be seated at this table with its uncomfortable configuration, I specifically asked for a smaller booth, they had quite a few open, and explained that I did not want to take up their big booths with just husband and I.
I thought it a reasonable request. I know I would not have enjoyed my meal with worry that at any second another couple would be seated adjacent to us, thereby ceasing all casual conversation, causing me, at any rate, not sure about husband's feelings, to want to get out of there. We only go out to eat once every six months or so, we'd come early, there were plenty of booths open, why couldn't we get comfortable? And, proof of my two earlier reviews of this restaurant, we were semi-regular customers so pleasing us would seem prudent.
You know what the hostess told us when we asked to be moved to a booth?
No.
That's right. She wasn't mean or anything. She just looked around, mumbled something about no booths being clean and ready for seating, and pointed to the table where we would, evidently have to sit, like it or not.
To all restaurants on the planet….this is just totally unacceptable. There was no good reason to deny us a booth, the place was half empty….and know that I did get a bit uppity about it. I said I was a Blogger and I would be sure to write about this in my review. I was getting ready to say never mind we'd leave but I held my tongue as husband, for Valentine's Day request, specifically asked to go here for his want of a nice big fried flounder, made as well at The Big Fish Grill as most anywhere else.
Another person at the front desk saw there was some discussion going on and came back to intercede. We explained the problem and she said it was no problem at all, just let them clear a booth.
Which was done, we were seated, and I wonder why the first hostess couldn't have done the same thing?
After that we did get most excellent service, as you might imagine. They knew I was a Blogger doing a review, something I don't like to tell. I'm thinking maybe me taking pictures of the food might also have been a clue.
I had fried oysters, something I thought quite appropriate to purchase in a seafood restaurant dead in the middle of February. Husband had the fried flounder, a big crusty thing, and he ate it all.
One of the big surprises of the night, besides the good seafood as would be expected, was the side dishes. On the night we were there, offered was a most delightful side dish you don't see very often…sugar snap peas! Also, a side of mushrooms for husband, that was really for me. The mushrooms were good, along with Big Fish Grill's smashed red taters…a very good meal indeed.
Another surprise was the little appetizer served free of charge. On every other visit we got this little platter of sorts but I always thought it was tarter sauce or some such. Turned out it was a small container of, well I guess it was tuna fish, at least that's what it tasted like. I suspect that there's plenty of fish leftover in the kitchen and the fish is shredded and seasoned to a quite tasty salad type of thing. This was a delightful surprise.
After the meal, another hostess came to our table and gave us a coupon good for $11.00 off on our next visit to Big Fish Grill if we used it before the end of March.
Like I said, we only go out to eat once every six months so we'll probably not use it. She told us it's something they give to "special" customers-I'm thinking "special" customers like Bloggers doing a review or folks treated strangely over seating arrangements. Just throwing it out there.
Still I accept that management regretted the confusion over seating and I accepted the gift graciously.
My final word of advice, go to Rehoboth Beach Delaware's Big Fish Grill in the winter months, get there early, and insist on a booth.
The food is, as always, excellent. They just needed to tweak their customer relation skills a bit.
To the Main Blog…Over a Million Page Views
EMAIL ME